Stepping Outside Of Your Comfort Zone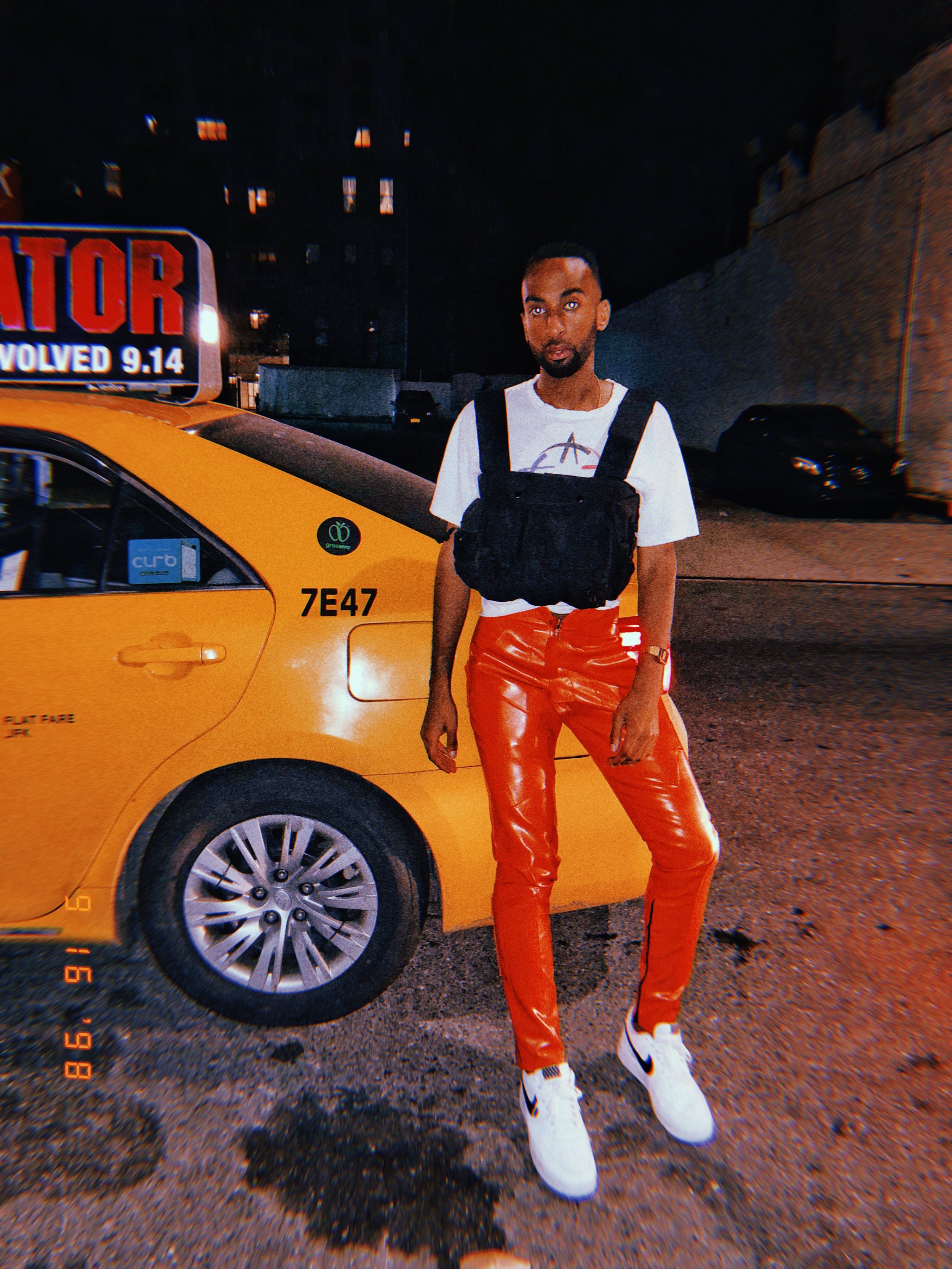 Last week I talked about embracing all of you, even the messy parts of your life.
This week I want to share a story about when I stepped outside of my comfort zone, how scary is was, and why you need a pair of leather pants, even if you're not going to fashion week.
Before New York Fashion Week, I had a fitting with with Carlos Antoine, a talented designer who specializes in custom made garments. He designed a pair of leather pants for me that were out of my comfort zone, but he insisted I try them on. After spending about two minutes getting them on each leg, no lie, I realized wearing them wasn't so bad. I see why I had to go through the struggle of getting them on and why he challenged me to step outside of my comfort zone. In the end after we put the whole outfit together Carlos says to me,
"You can be ordinary here [Atlanta]. When you go to New York, make a statement."
Leaving Atlanta and moving to New York with no job security, no roommates and no clue who I could rely on was the scariest thing I've ever done. In Atlanta, I lost my excitement for living everyday and lacked motivation to keep going because my focus was always on New York. I ended up leaving ATL for an opportunity to work with a stylist in NY, furthering my fashion career and expanding my netWORTH!
I'm sharing this story because I want you to take some time, right now, to think about what it is you want to be remembered for? How do you plan on accomplishing it? And what, or who, is stopping you? (Don't forget to write them down!)
I don't think I could have stepped this far out of my comfort zone without prayer and meditation. But I also wouldn't be happy if I had stayed in the comfort zone. Faith without works is dead and if you don't construct a plan to get through the tough times, then you plan to fail by default. By the grace of God, I landed on my feet and I'm still running. Stepping out of your comfort zone is scary, but you owe it to yourself and your dreams.